Culinary weeks in Funes valley
On various events you have the possibility to taste orginial South Tyrolean food.
The gastronomic weeks in Valle Isarco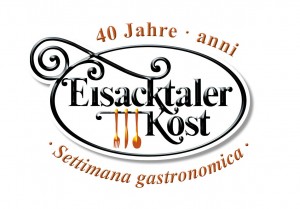 Spotlight on regional products. For the last 43 years, the 20 restaurants in the valley have been organising what are known as "Gastronomic weeks in Valle Isarco". This is South Tyrol's most ancient food & wine event during which guests are served traditional dishes made from recipes taken from local grandmothers' diaries, such as, for example, white wine soup, 'Tirtln' (spinach-filled pasta fritters) and the 'Schlutzer' (half-moon shaped pasta dumplings filled with ricotta cheese and spinach). Created using local ingredients and with modern cuisine fusions, these specialties are the result of the progress made by the local gastronomy and fully express the richness of traditional South Tyrolean cuisine and the delightful goodness of Valle Isarco products.
The bread and strudel market of South Tyrol
Every year at the beginning of October, Piazza Duomo in Bressanone hosts the large bread and strudel market. Breads are not all the same and this is where you will discover how and why.
The absolute star of this three-day event are the various types of special bread of South Tyrol protected by the quality trademark. As you taste the traditional dishes of the local cuisine, you will receive a large variety of information regarding the history and the preparation of bread in South Tyrol.
At this market you will watch as master bread-makers prepare their wares daily. Following a historical route, visitors may also take a journey through the history of bread-making
The "Gassltörggelen" in Chiusa
"Törggelen" (the grape pressing) is an ancient South Tyrolean custom. Not surprisingly, then, Chiusa hosts the "Gassltörggelen" (chestnuts and new wine served in the town's lanes). The farmers' tradition of celebrating Törggelen in autumn in central Valle Isarco is hundreds of years old.
In Chiusa, this centuries-old Valle Isarco tradition is celebrated in the town's picturesque lanes. The friendly and congenial atmosphere, typical of Törggelen, the live music and the fun attract a happy crowd of people and the small town becomes a veritable pole of attraction for the locals and for those coming from all over to celebrate this beloved event. The Gassltörggelen is held 3 times a year, from mid/end of September to early October.