Alpine Pearls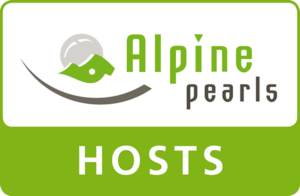 The Alpine Pearls Association is a network of 27 extraordinary communities that offer carefree, yet conscious ways to enjoy holidays in environmentally friendly fashion. Like a necklace of pearls, these Alpine Pearl villages are strung across the entire Alpine area. This necklace includes melodious names, such as Arosa, Bled, and Berchtesgaden, known winter and summer sports destinations, but also quaint, lesser known resorts, such as Chamois and Mallnitz. You can find these Pearls in Germany, France, Austria, Italy, Slovenia, and Switzerland.
What is Soft Mobility?
Soft mobility stands for getting around in sustainable, climate-friendly and environmentally sound ways. When it comes to holidays, this means enjoying your vacation activities without using your car. In our Alpine Pearls, soft mobility is guaranteed: Between your stress-free arrival and departure, many appealing leisure activities keep you busy, car-free and carefree. To make sure you can rest and relax, all of our Alpine Pearls have car-free areas. Take your time to explore the streets and alleys of the villages and towns – by foot or electric bicycle. Enjoy the mountains on a traditional hike, on horseback or, even more actively, on a mountain bike. This is an absolute win-win situation for you and for the environment. You help preserve precious natural treasures while experiencing the most beautiful days of the year in a conscious, stress-free manner.
Guarantee of Quality
The Alpine Pearl communities pledge that they will offer their guests an environmentally sustainable, culturally diverse, qualitatively high and adventure-packed holiday experience. Soft tourism, environmentally friendly travel and an unwavering commitment to sustainability combine with relaxation and incredible adventures in nature's paradise to make for a first-rate holiday experience!